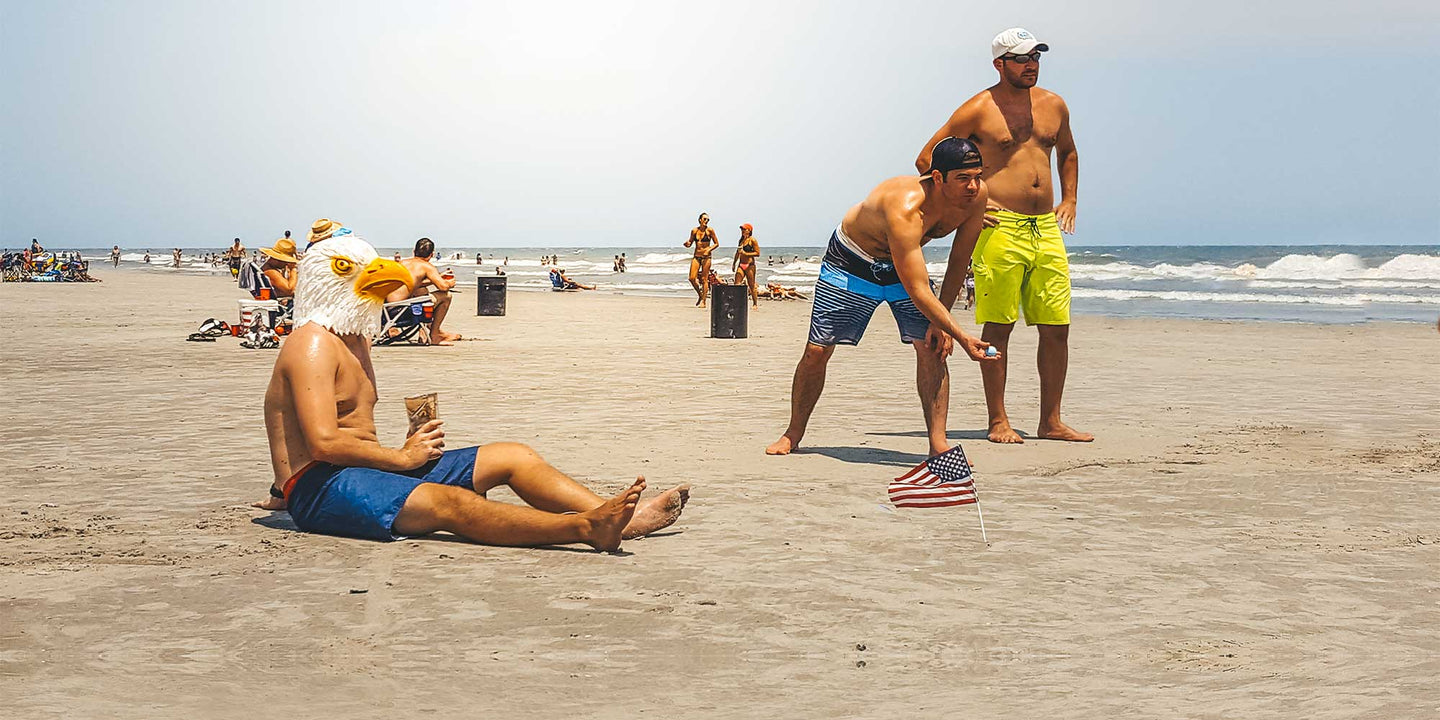 America's Beach Game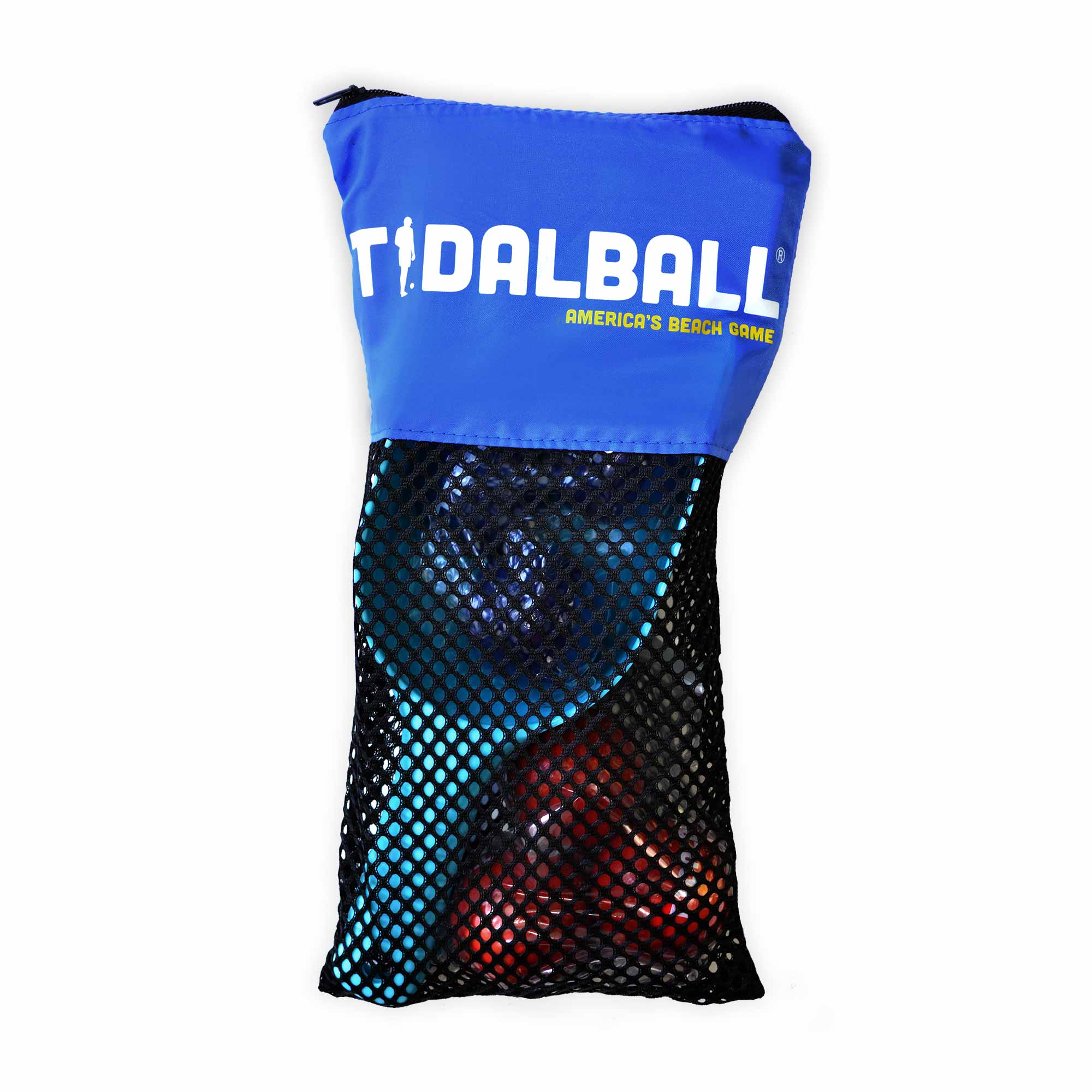 TidalBall is a beach game born in South Carolina.  It's a gentlemanly blend between bocce ball and cornhole, but only weighs 8 ounces. It's water proof, sand proof, and easily fits into a beach bag. 
HOW TO PLAY
In the hole, 3 points. In the trench, 1 point. Four players, split into two teams. Teammates on opposing sides, alternate tosses like horseshoes or cornhole. Classic cancel out / net scoring. For more detailed rules, check out the diagram above, watch the video, or just make them up as you go.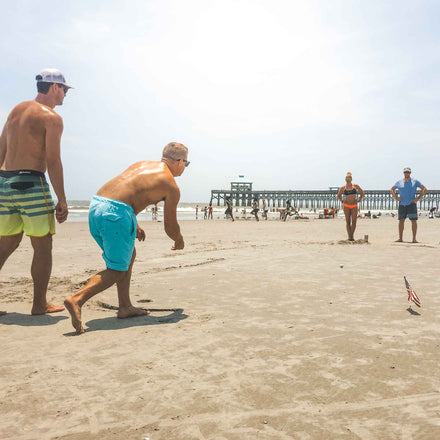 The Game
Played anywhere there is sand, TidalBall combines the competition of cornhole, the ease of bocce ball, and the portability of a turkey sandwich. It's a beach game for all ages, from hyper kids to adult beverage toting "grown ups."

The Origin
Born on the white sand of Folly Beach, South Carolina, TidalBall is the fun-loving low country brain child of a few friends that were fed up with the heavy and expensive so-called "beach games." After beachgoers kept asking us to buy our homemade sets, we decided make them available for everyone from sea to shining sea.
TidalBall Reviews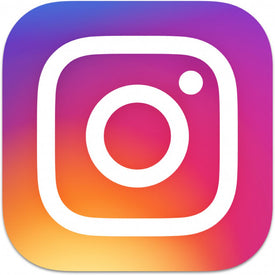 "I just ordered two more sets to send to friends. We just got back from Kiawah Island. We had about 6 different people, on the beach, ask us what we were playing. Lots of interest and lots of fun!"
- David C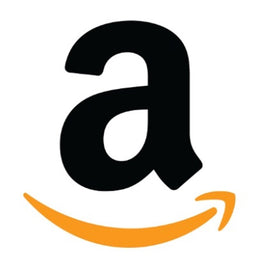 "Love this game! Easy to carry to the beach, simple to set up, absolutely NO learning curve, and it was fun to play! We had guys and girls age 12 - 60 with us and we all enjoyed it, playing with only 2 or up to 6 players! No rule book to get bogged down in. Primary objective: have fun! And we did!"
- Randall H.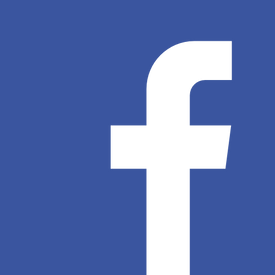 "Just wanted to let you know we are thrilled to have come across your product on the beach in HHI and will be playing it in Traverse City, Michigan on the shores of Lake Michigan!"
- Emily K. aka "Huntoon"